What is IoT:
The Internet of Things or IoT extends internet connectivity beyond traditional devices like desktop and laptop computers, smart phones and tablets to a diverse range of devices and everyday things that utilize embedded technology to communicate and interact with the external environment, all via the Internet.
Although the concept was named recently, the Internet of Things has been in development for decades. The first Internet appliance, for example, was a Coke machine at Carnegie Melon University in the early 1980s. The programmers could connect to the machine over the Internet, check the status of the machine and determine whether or not there would be a cold drink awaiting them, should they decide to make the trip down to the machine.
The Internet of Things is more horizontal and open, and has two main and distinct uses: the enterprise-grade IoT that is already running our companies, cities and transportation; and the consumer-focused IoT to link our homes, hobbies and personal electronics.
A thing in the Internet of Things includes everything from cell phones, coffee makers, washing machines, headphones, lamps, wearable devices and almost anything else you can think of. This also applies to components of machines, for example a jet engine of an airplane or the drill of an oil rig. It has been predicted that, by 2020 there will be over 26 billion connected devices which shows how powerful the relationship will be between people-things and things-things.
Blending Telco and IoT:
The telcos play a vital part in this large network of M2M applications and communications.
M2M devices require a specific mode to be embedded or linked to it, so that it can communicate with other applications through the network. This is where telcos come in handy ! The telco has the opportunity to provide a global platform for managing and bringing together all devices and elements of M2M solution deployments. Through the use of Telco networks, the reach of IoT appliances can reach a wider range of users since telcos have a much significant coverage than the mere internet. Hence the reliability of using telcos instead of internet is remarkably high! The usage based charging models can be benefited to a great extent via unification of telcos with IoT. Telcos also have the capacity to create strategic partnerships with other entities such as leading hardware and application suppliers which is also beneficial.
M2M devices require a specific SIM to be embedded or linked to it, so that it can communicate with other applications through the telco network. Unlike in internet where static IP assigning is required, with telcos M2M deployments are good to go once the SIM is provisioned! The SIMs can be pre-provisioned in the telco network which makes it easier for the deployment by reducing the cost and complexity of installation and distribution.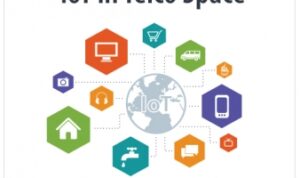 However, the current M2M concept faces an issue of the M2M Market Disconnect. Existing global M2M platforms are developed mainly for large scale M2M deployments between various enterprises. It has also limited the number of industries M2M communications has reached in to.
That's where the solution with hSenid Mobile's TAP based M2M Services come into action. hSenid Mobile IoT API addresses the issue of M2M market disconnect. TAP (Telco Application Platform) having recognized the potential in app creation/ service innovation platform for both developers with programming knowledge and app creators/non-developers with no programming knowledge; caters to the requirements of both by simplifying the process.
It makes it much easier to develop IoT applications with Telco Application Platform with hSenid Mobile APIs, Simulators, SDKs offering self service right across the app life cycle! hSenid Mobile IoT API makes it possible for a large number of small scale M2M deployments to be implemented thereby creating new opportunities for businesses as well as private household consumers.
This perfect blend of Telco and IoT would facilitate businesses, telcos and consumers in numerous ways. The telcos can thrive to be a leader in innovative technological solutions involving the telco network and Service APIs in creating new solutions to form a "Connected Life" while the businesses may gain a significant competitive advantage via the ability to create new business opportunities.
IoT is not just about connecting "things" anymore; this proliferation of sensors and cloud computing has given businesses access to nearly unlimited amounts of data – which is IoT's payoff.
The premiere of hSenid Mobile IoT API along with their own Telco Application Platform (TAP) has resulted in massive benefits to app creators and users leading to improved customer service, reduced time to market, enable new innovation in product and services development, and ultimately transform themselves with new business models and revenue streams.
All in all, it is high time you shall experience not only the wonders of Internet of Things, but also be the creator of these wonders!
Explore our IoT API!!