M-Park says "Save Your Fuel; Save Your Time" 
The ability to convert ideas to things is the hardest part of any innovator. Ideas are seeds that grow into bigger things only with the right amount of sustenance and leadership. And there were plenty of great ideas showcased at the recently concluded TADhack 2015.
Organised by hSenid Mobile Solutions, the Telecom Application Development Hackathon – Sri Lanka (TADHack 2015) is considered to be the largest international Telco hackathon to be held in Sri Lanka, with the event simultaneously held in 15 locations across 11 countries. This year, over 500 applicants registered from Sri Lanka, vying for global recognition and an international prize pot it was ultimately a car park mobile payments system that took home the location Prize, US$ 1000.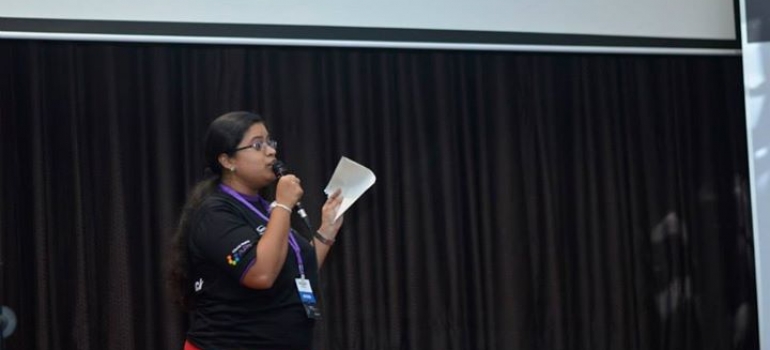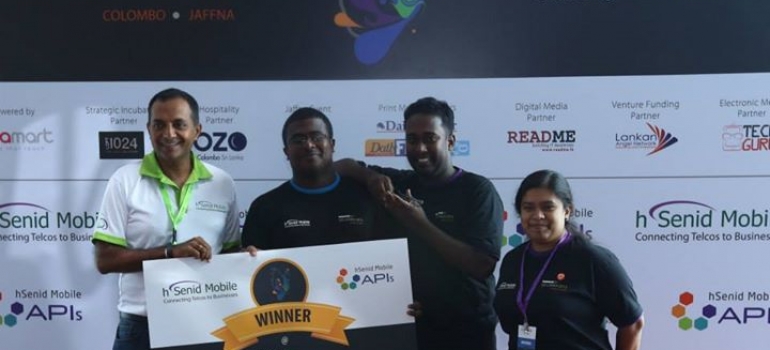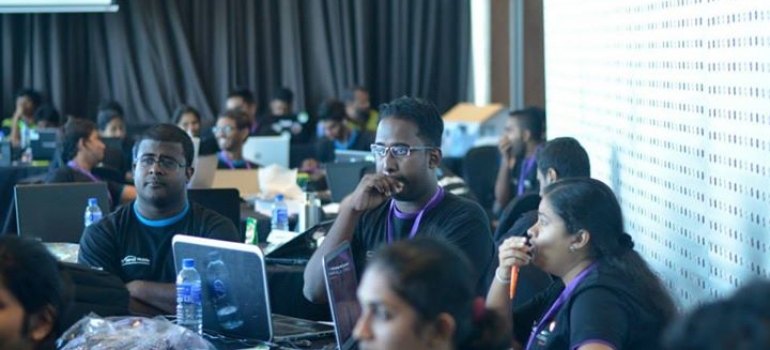 The aptly named Car Park M-Pay system is a location-based app that can be used by owners of parking facilities to let nearby drivers know that they have free parking slots available, while also accepting payment for the use of this parking space via mobile cash.
"It all started when I had to drive my mother to the Pettah market," says Sajith Udayanga of winning team M-Park. "I wanted to drop her off as close to the market as possible, so she wouldn't have to walk far, but because parking is so difficult in the area there was no way I could do that." Their project, the 'Car Park M-Pay' system is an easy solution for battling the hassle and stress of parking in Colombo.
Car Park M-Pay is simple, yet effective. The platform connects drivers in search of parking with owners of parking facilities, whether it is a car park or space for a car to park. "This isn't just for large scale car parks, but anyone who has a large plot of unused land, or even a few spots in front of their house or in their garden can register their parking spots and make some money," adds Udayanga.
The method is simple. A driver looking for a place to park has to sms his details and the system will locate the nearest free parking space and pre-book it for them. Drivers are automatically charged for the parking space, and an additional convenience fee for placing the booking on their mobile bill, so that hunting for change to pay for parking will no longer be a problem. The payment will be split among the parties involved with 85% going to the owner of the car park, 10% to the mobile service provider and 5% to the M-Pay system. "This makes parking stress free, cost effective and cash free. You won't have to drive around in circles trying to find a spot."
The solution was developed using SMS, USSD, Charging, LBS, and IoT APIs of the hSenid Mobile API Family which ease them to make their winning idea a reality.
The team comprises brothers Sajith Udayanga and Sandun Maduranga, and friend Shivika Pussewele, and was also placed second at TADHack Sri Lanka 2014, and internationally recognized for a vending machine solution they developed.
Below video shows how Team M-Pay have pitched their idea on the TADHack stage emphasizing the need of stress free, hassle free cost effective means of parking to the judges as well as to the audience gathered around.