Urbanization rapidly spreads across the world. With the world's population growth, solid waste generation is increasing as well. This resulted in a relatively large quantity of solid waste remaining poorly managed causing a big challenge to the society. Today, society is more concerned about the environment and is much more aware about its activities and the impact resulting from these activities on the environment. Everybody agrees on a sustainable waste management process. To implement such a proper solid waste management process, appropriate technologies are required, which are economically affordable, socially accepted and environmentally friendly.
Team members Haritha Thilakaratne, Tejan Rajapakse, Mihindu Lakshan from Rajarata University; Lahiru Ratnayake from Sabaragamuwa University and Tharindu Rodrigo from the University of Colombo's School of Computing, make up Team Greeen who have focused their efforts on creating a more effective and efficient way to dispose waste, claiming that 'waste is money in the wrong place.' The gravity of this social cause led them to be the second runners up at TADHack Sri Lanka 2015 which was held on the 13th -14th June 2015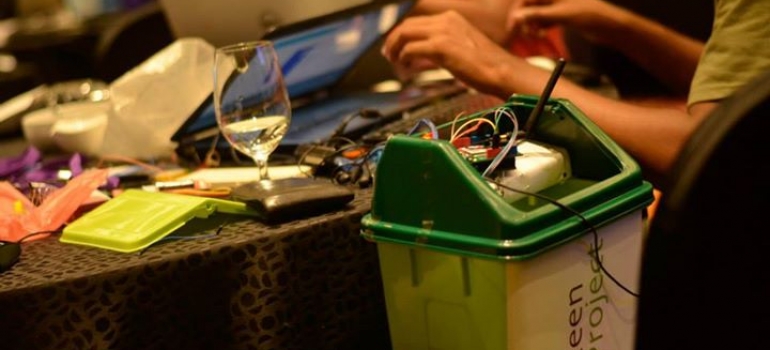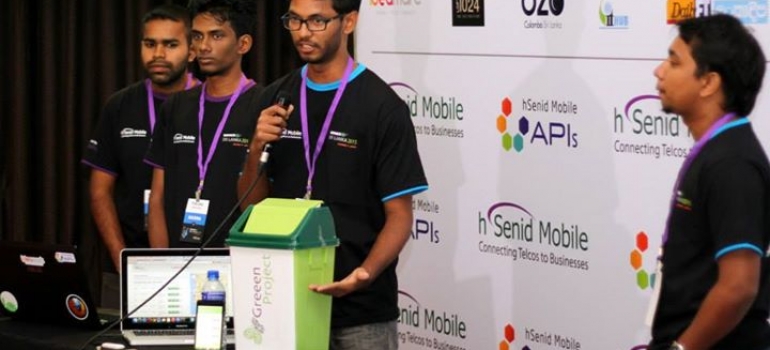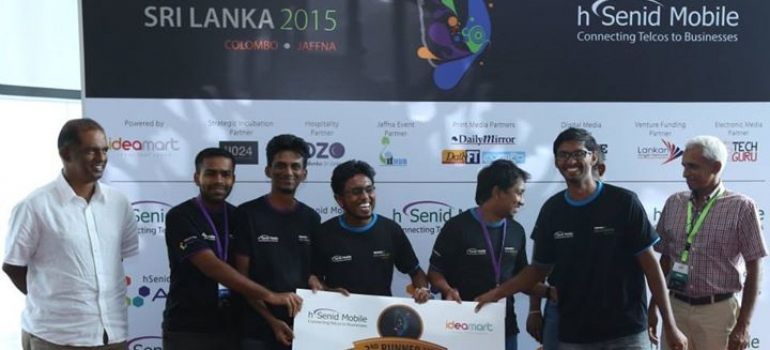 Speaking about the project, Haritha said, "Waste is a huge problem for technological innovation. Tech must be used to better life, not just to travel to the moon. Approximately 1500 tons of solid waste is disposed per day in Colombo. And this is an innovative platform that connects citizens and recycling facilities."
Users (average citizens) need to send in a text message to a dedicated number with the type and quantity of recyclable waste – be it cardboard and paper, plastics or e-waste. They will then be informed of a convenient place for drop off or a pick up can be arranged from their home. The system is powered by Arduino Uno and supported with a GSM Shield. A fee will be charged per SMS request placed, along with a registration fee from collection portals.
"We interconnected IOT (internet of things) and web and mobile to create one solution which can be easily used on any phone USP," added Thilakaratne.
The solution was implemented using hSenid Mobile APIs.