Delivery on Demand with e-Carry
Imagine that your mother is waiting with a homemade box of sweets to be sent to you, but she is wedged without having a way to send off. This is a likely scenario which happens to many of us in our daily routine. Because, nowadays everyone is busy with their own lives. People have no time to physically visit the actual place; instead they prefer to get things delivered. No one desires to undergo the hectic process of couriering. Such behaviors highly trigger the emergence of various delivery solutions making people's lives more convenient and comfortable.
Extending this functionality the first runners-up of TADHack Sri Lanka 2015, Team Paradox came up with an innovative app for those who want to make money doing the delivery as well. The app allows anyone to make deliveries based on their commute route, helping them potentially earn a little cash wherever they are headed. This On-Demand Courier Service app can be considered as the Uber version of delivery services too.
Delivering goods is more complex than linking passengers with drivers, because routes can include many stops and multiple shippers. But titled 'e-Carry', the project is simple where nearby trishaws, vans, cars, bikes, etc could be tapped to freelance as a delivery service if potential customers want to get something dropped off. By seamlessly connecting the people who have parcels and goods to courier to travelers, this app makes the distance more accessible, opening up more possibilities for deliveries and more business for drivers.
e-Carry identifies travelers with empty space in their vehicles and connects them with people who have parcels and goods to courier. "We were inspired by a situation a friend faced. His mother was trying to send him something and didn't have a way of getting it across," explains team leader, Chathura.
All you have to do is simply login to the application and then you can either request something to be dropped off at your location, or offer to make a delivery by inputting your travel route and seeing if anyone has requests along the way.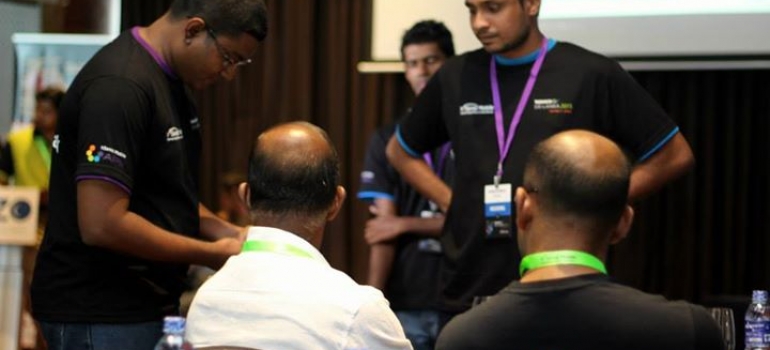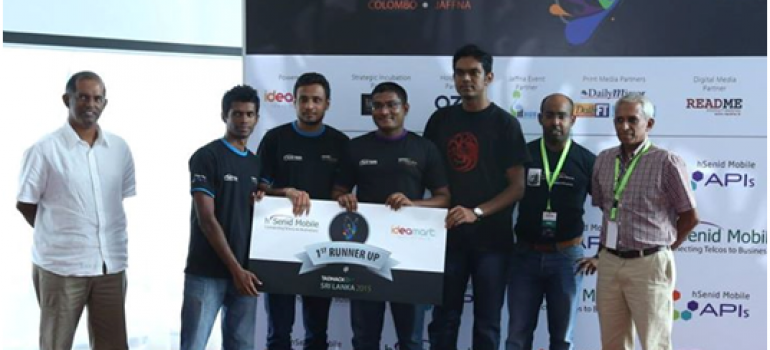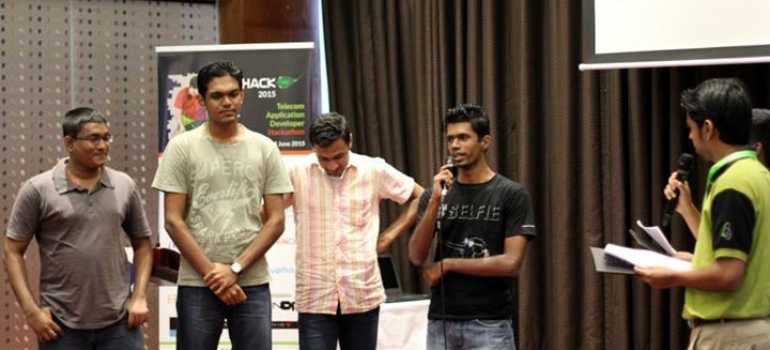 Utilizing both the SMS and LBS APIs from hSenid Mobile, users have to simply send in an SMS with details of pickup and drop off points of the package, which will be matched with a suitable 'courier' who can transport their package.
Team Paradox, made up of Chathura Kankanage, Damith Karunaratne and Anushka Mahesh of the University of Moratuwa; Nuwan Chathuranga of the University of Colombo and Manoj Fernando from NIBM worked on this ad-hoc courier service. The five team members are currently employed at Orange HRM.
"There's a lot of empty space (in vehicles) travelling around the country which are not being utilized," added Chathura. "This is no different to asking a friend to carry something for us when we know the location they're travelling to and if we have to send something there. It's just that the e-Carry system makes our pool of friends much larger."
This also reduces delivery cost in greater means and aims to connect independent couriers and drivers within same-day delivery gigs, and satisfies the demand for a faster and hassle free delivery service.