Telcos have always been ahead of the game introducing innovative inventions and creating value for consumers, in past years. Rapid digitization has started to continuously challenge Telcos to remain the pioneers in the face of digital service creation as it has fundamentally changed the way people consume telecommunications services. Voice and message communication alone is no longer driving revenue and the SMS-era for text messaging is long gone. OTT-players have filled a gap that telcos hadn't even noticed existed and now the race begins.
Therefore it is clear that Telcos need a broader and deeper vision to sustain and grow, without just focusing on the possible service or product offerings they can bring out. The telecommunications industry on a whole needs to gear towards a transformation path, which will be a good thing- not only for the industry itself but also for the entire economy and most importantly, for subscribers, as the ultimate consumers. There are basically two strategic paths that telcos can take up to win at digital transformation.
Incorporating a digital centric business model such as implementing an API management strategy to expose core telco resources to external parties accelerating digital service innovation
Or expanding their telco digital foot print by investing in different digital business avenues such as M2M, Ecommerce and Data Monetization etc.
The transformation into a digital business opens up a plethora of opportunities for telcos to tap into new sources of revenue, such as enabling the cloud, API Management, M2M, mobile commerce and the monetization of customer data. Telcos are already on a path of rebuilding their identity and redefining their role in the new 'digitally connected economy' ecosystem, as today we all are living in a digitally connected world. It is not just devices or people are connected but even industries and enterprises are connected with each other. No one needs to stand alone in this digital era; the roots of digital transformation have been spread across every nook and corner possible. So even for a telco, just being a purely telco company is not necessary anymore. If they want to survive they have to embrace the limitless opportunities available as a result of this digital transition. More than any other industry, for telcos it is really easy to spread out their roots towards other digital businesses since telcos operate on highly technical infrastructure with a greater connectivity and greater reach.
This is where strong partners come in to play: they provide the expertise, customer relationship and a footprint in the target markets to help enter an entirely new business successfully. Transformation will not happen overnight and it's all too easy to make a hasty move in the wrong direction, but considering options for too long would be fatal too. Therefore, finding the right partner will be crucial. The right partner must have the appropriate credibility and market access to drive the significant change telcos need.
Therefore it is time for telcos to think out of the box, act fast and take bold steps taking up the challenge and be a leader in Telco Digitization bringing in New Revenues!! Simply, because becoming a digital telco is no longer an option, it is imperative.
Our platforms widening the Telco Digital Presence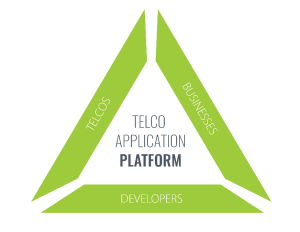 Our Telco Application Platform (TAP) is a cloud based telco specialized API Management solution to pioneer digital service innovation bringing in new revenues for Telcos. With TAP, telcos can set up their roots in digital sphere eliminating the revenue pressure taking lead in the face of digital transformation. Find More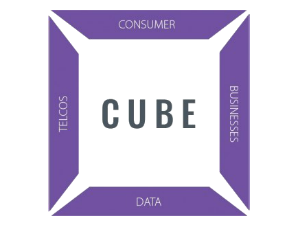 Our CUBE provides a Customized User Bound Experience, with its turnkey business-to-consumer fidelity program management engine designed as an intelligent analytics platform to analyze the customer behavioral patterns and trends for telcos to monetize their customer data. Find More